Recap of the Pasadena Cares Financial Assistance Grant Program
The Pasadena Cares Financial Assistance Grant Program was created as a part of the Pasadena Loves local initiative which focuses on promoting Pasadena's Business community. The program was designed to provide financial support to Pasadena businesses during these trying times. The main goal of the program was to provide financial relief to the most vulnerable companies who maintain operations in the City of Pasadena. Each grant was valued as $1,000.
In two phases, _ grants were awarded. Now that the grant campaign has ended, the campaign will docs on helping give exposure to those businesses selected as grant recipients, as well as those that signed up to be marketing partners in the program. Pasadena has proven time after time that we are a community that cares, and these times are no different. Together we can accomplish more, and it is now time for us to work together to show how Pasadena loves local. Help us share the importance of investing in our local community by sharing resources available on our social platforms.
Pasadena Cares Financial Assistance Grant Program Check Distribution Event
Josh Pressly, Savannah Cafe & Bakery
"We appreciate Pasadena Loves Local for giving us this $1,000 grant. We are going to use it to help support the business through these trying times." 
Claudia Montolla, Illiana's Boutique
"This grant will help so many small businesses in Pasadena, because despite the trying times and COVID-19, this will help them move forward."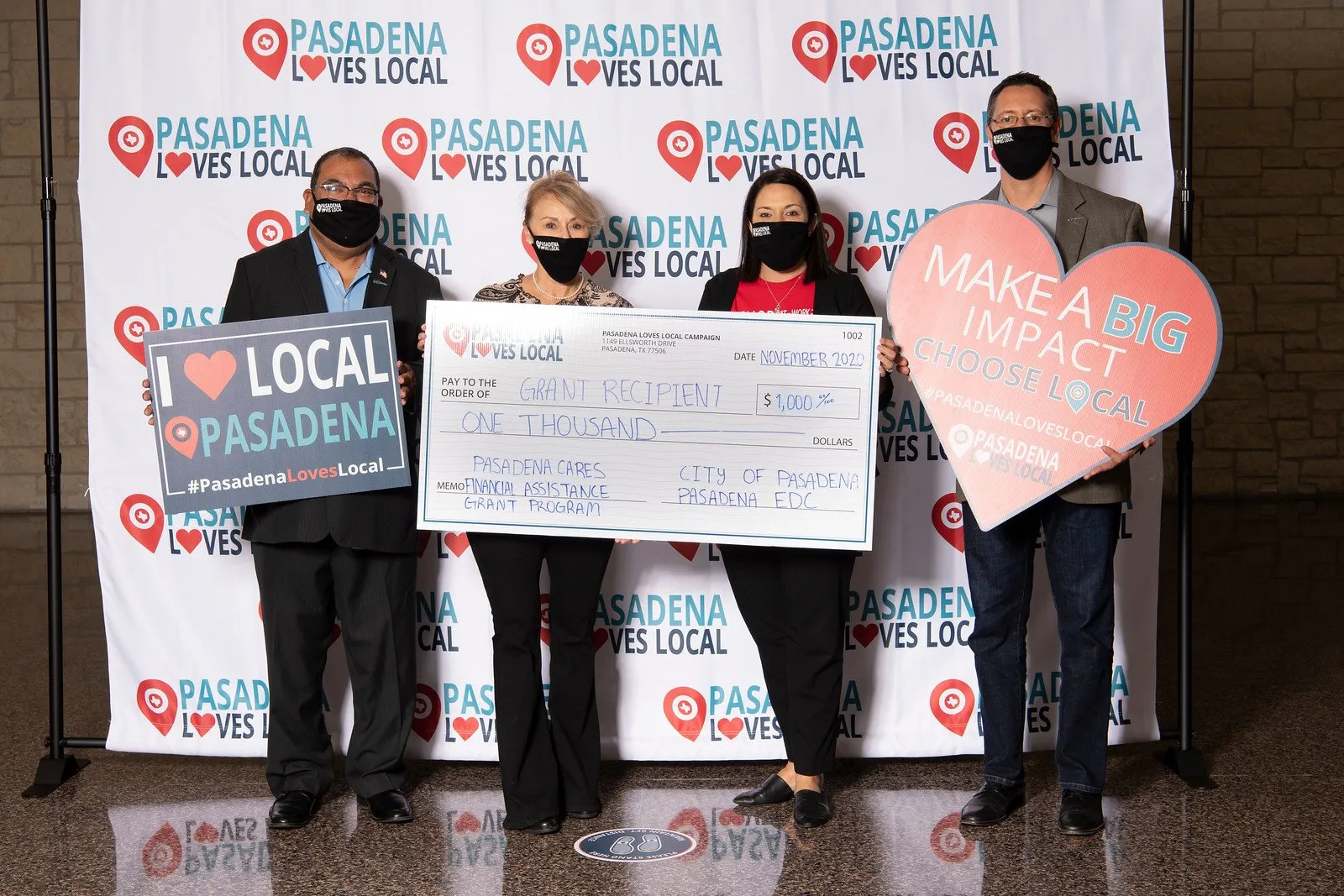 Maria Salinas, Bella Terra
"This contribution will help us relieve some of the struggles from the pandemic. I am grateful for all the support. We are here to continue to work together and be stronger at the same time. Thank you, City of Pasadena." 
---
Campaign Powered By