Entrepreneurs are Successful in Pasadena!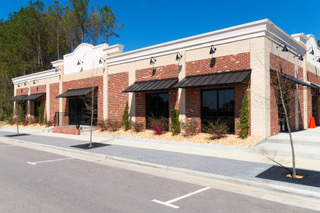 Small businesses are the lifeblood of every community's economic health. This November, the U.S Small Business Administration (SBA) Office of Advocacy reported there were 32,540,953 small businesses in the U.S. Those businesses drove 43.5% of gross domestic product and employed 46.8% of private sector workers!
Therefore, if the businesses are the lifeblood, the entrepreneurs behind those businesses must be the red blood cells, carrying the "oxygen" of job creation and economic resiliency throughout the community.
Pasadena EDC is proud to recognize these drivers of economic development with the resources and connections necessary to achieve success. While bringing their ideas to reality involves much risk and uncertainty, the reward goes beyond personal gain as they play a vital role in delivering a healthy and growing community.
National Entrepreneur Day is November 16, a perfect time to raise awareness about these enterprising individuals, the benefits they bring to Pasadena and what can be done to assist them on their journey.
Entrepreneurial Increase
The COVID-19 pandemic has pushed thousands of individuals to put their entrepreneurial ideas to the test by starting a business. The U.S. has seen a surge in business starts, with applications for new ventures increasing 24% in 2020 over 2019, according to data from the Census Bureau. More than 4.3 million business applications were submitted in the country in 2020, with 2021 on track to exceed that number by about 1 million applications. In comparison, 2010 saw nearly 2.5 million applications, 75% less than 2020.
Texas was one of the most active states for entrepreneurs in 2020, with 384,118 applications, a 26.3% increase over the previous year. Harris County had more than 82,000 business applications in 2020, an incredible 38.5% increase!
Resources for Entrepreneurs in Pasadena
Pasadena EDC is proud to offer quality resources to assist small businesses and prospective entrepreneurs. An exciting new project is SizeUp Pasadena, a business intelligence tool to help entrepreneurs make smarter, data-driven decisions as they seek the growth needed for success. This free tool is available to any Pasadena business and many other resources are available through the Pasadena EDC website.
San Jacinto College is the ultimate resource for budding entrepreneurs, evidenced by the fact it is among the top five community colleges in the nation, as designated by the Aspen Institute for Community College Excellence, San Jacinto College was named a Leader College of Distinction in 2020 by Achieving the Dream, a nonprofit organization leader focused on promoting student success. San Jacinto's Entrepreneur program takes individuals through every aspect of starting and running a business. The Associate of Applied Science degree in Business Management Entrepreneur offers a two-year program, while certificate options exist that require fewer credit hours to complete.
The Small Business Development Center located at San Jacinto College is another prime resource. New and seasoned entrepreneurs alike can receive free one-on-one business advising services, along with low-cost workshops on everything from starting a business to growth, productivity and profitability direction. Professional experts guide many topics, including loan applications, business plans, marketing strategies, budgets and more.
One significant bottleneck entrepreneurs are experiencing today is finding and training quality employees once their business is up and running. The Texas Workforce Commission is an organization with specific resources dedicated to that issue. Its Skills for Small Business for Employers program has up to $2 million available from the Skills Development Fund dedicated to training for small businesses.
Support our Entrepreneurs
Starting a business is an exciting, yet daunting adventure. The Pasadena community is filled with knowledgeable individuals with fantastic ideas, just seeking the chance to get started. Pasadena EDC is grateful for the opportunity to assist these dynamic entrepreneurs as they seek to fulfill their dreams. To learn more about how Pasadena EDC can help with every aspect that comes along on that path, email us or call (713) 920-7957.