10 Ways to Build Your Small Business' Online Presence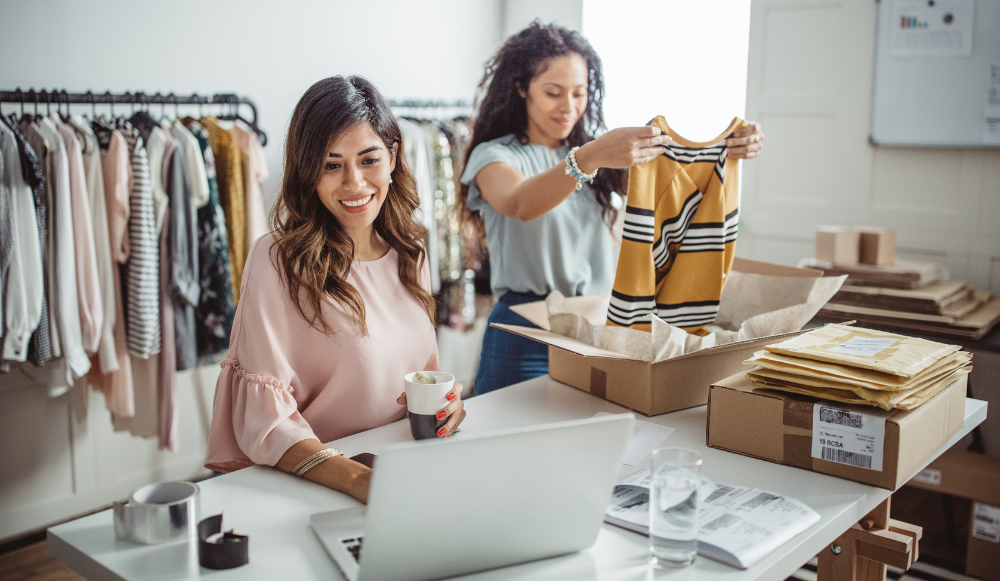 Establishing a consistent and vibrant relationship with customers is essential to the success of any small business. Now, more than ever, engaging with customers online is the primary method to make that contact.
In a recent survey by Visual Objects, 76% of consumers will search for a company website before visiting their physical location.
Using the following best practices will help build your business's online presence, growing the number of social followers and drawing more local attention to the valuable products or services you provide.
Get online:
If you haven't already, create an account for your business on whatever social media platforms you feel will best serve your business. Facebook, Twitter and Instagram are the most common, while TikTok is gaining momentum.
Connect with local supporters:

Make a list of local supporters (board members, business owners, non-profits, etc.) Locally, SizeUp Pasadena is a free business intelligence tool to help leaders make smarter, data-driven decisions. Better customer identification, supply chain answers and more to help every Pasadena entrepreneur and small business.
Send them a link to your social posts and ask them to share it on their profile. Some organizations may even give you access to their accounts to share your news automatically.
Send your supporters an email newsletter when you have big news. Create anticipation by sending an announcement that you will have news a few days before the announcement.

Identify key messaging points:

Before beginning a local awareness campaign, identify the main messaging points you want to convey. Campaigns should be created with a specific purpose, with key messaging points and takeaways identified.
Keywords should be identified from these messaging points and used when creating content, social posts and hashtags. This makes it easier for your target audience to find you and will be helpful for Search Engine Optimization (SEO).
Identify your target audience:

This is critical since you may have multiple audiences requiring different messaging.
Make sure your messaging resonates with your target audience.
Once your audience is identified, make a list of publications, media outlets, and influencers who produce content read by that audience.
Create a media pitch focused on why the audience of particular news outlets would want to hear about specific events happening in the community.
Share your pitch with industry publications and local media sources, asking if they would like to write an article on the topic or if they would publish an article written by you.
Include a relevant quote from a leader at your business, whether the story is written yourself or by an outside source.
Use social media to engage influencers and media outlets.
Make a list of the Twitter handles and hashtags used by local influencers and media outlets.
Create social media posts that would interest those influencers and your target audience.
Tweet at influencers and media outlets or tag them in Facebook posts. Use their hashtags as appropriate in your posts. People will find you through association.
Post videos whenever possible
Take short videos at community meetings, when touring businesses, looking at new sites or making a major announcement. Post directly to Facebook. When possible, use Facebook Live to stream directly from events, etc.
Upload videos to your YouTube channel and share them on all social channels using every possible search term as hashtags.
Interview potential supporters.
Use your website and social media platforms to promote people and organizations that can speak to the benefits they receive from your business.
Interview them and publish the story as a local success story.
Publish social media posts about them and the story, tagging them and using their Twitter handle.
Expose your business to a broader audience by asking them to share the link to your published social post on their social media channels.
Utilize Google to the fullest.
Google offers free and low-cost services specifically tailored to fit the needs of small businesses. A few necessities listed below will maximize your business's presence online.
Get the web domain to match your business perfectly.
Provide company email addresses for all your employees.
Build a custom website.
Claim a free business profile, customized with essential information your customers need that will appear in Google Searches and Maps.
Pay to boost posts
Set a budget for Facebook ads.
When posting an exciting announcement, an upcoming event or an interesting video, pay Facebook to "boost" the post and show it to a larger audience.
Track your success
Make a list of who you have contacted and what the results are.
Share your success internally, with the board and on your website and social media channels. If you are published somewhere - brag about it!
Don't be afraid to ask for help!
No one starts as an expert. If you want more information on building your online presence, Pasadena Economic Development is here to support you with whatever you need to make your business successful. Please contact us with any questions about assistance by emailing or calling (713) 920-7957.