Kao Corporation Breaks Ground in Pasadena, TX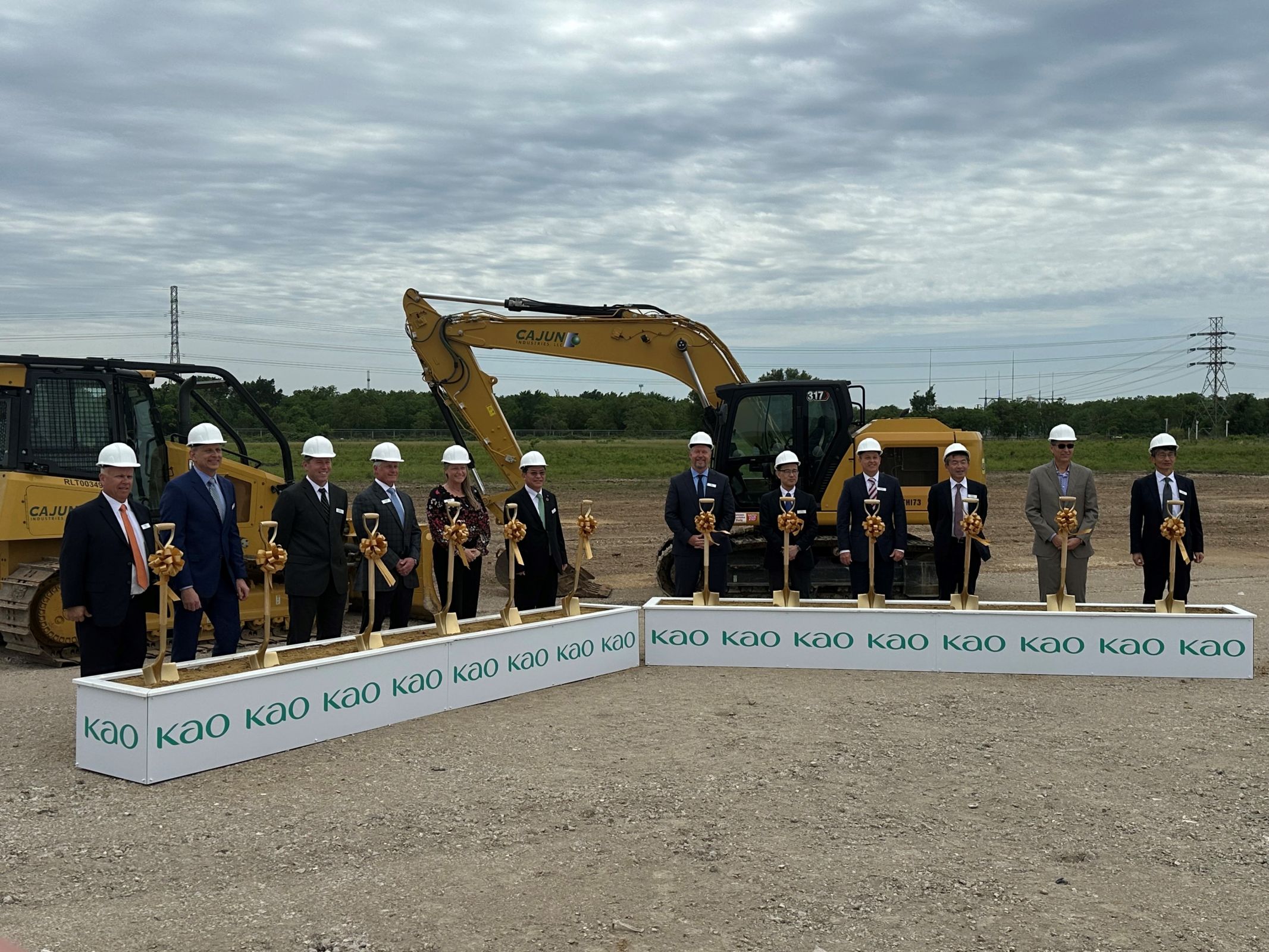 Photo Courtesy of Chad Carson, Economic Alliance Houston Port Region
On Tuesday, April 18, Kao Corporation broke ground on a new tertiary amine production plant here in Pasadena, TX to meet growing demand for sterilizing/cleaning applications and a wide range of other industrial applications.
According to the Economic Alliance Houston Port Region, the $250M plant, located at 5101 Underwood, Pasadena, TX, is the former Sunoco site that's sat vacant for over 10 years. It is expected to create 60 new jobs, 300 construction jobs.
"The Pasadena Economic Development Corporation (PEDC) would like to take the opportunity to welcome Kao to Pasadena, TX as they join the largest petrochemical complex in the world," said PEDC Executive Director, Rick Guerrero.
The derived tertiary amines to be produced at the plant are used as basic ingredients in hair conditioners, dishwashing detergents, disinfectants, and many other household products, according to the Alliance.
About Kao
Kao creates high-value-added products that enrich the lives of consumers around the world. Through its porfolio of over 20 leading brands such as Attack, Bioré, Goldwell, Jergens, John Frieda, Kanebo, Laurier, Merries, and Molton Brown, Kao is part of the everyday lives of people in Asia, Oceania, North America, and Europe. Combined with its chemical division, which contributes to a wide range of industries, Kao generates about 1,420 billion yen in annual sales. Kao employs about 33,500 people worldwide and has 135 years of history in innovation. Please visit the Kao Group website for updated information.